Vill ni ha argument för att boxning ska förbjudas? Se "After the last round",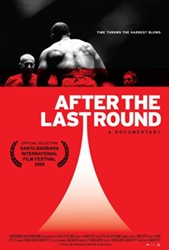 en jättebra dokumentär om riskerna med boxning men också om varför människor vill boxas. Dokumentären är brutal och ni kommer att få massvis med (grafiska) exempel som talar för ett förbud men den visar också boxningens positiva sidor. Har ni det minsta lilla engagemang kring boxning, positivt eller negativt, så ta er tid att se den.
Förkylningen sitter fortfarande i kroppen, är trött och har "bomull" i huvudet. Har dock inte ont i halsen längre. Femåringen och jag var ute och krattade löv för att få lite frisk luft. I stället för att kratta ihop löven och köra bort dem i en skottkärra använde jag en presenning.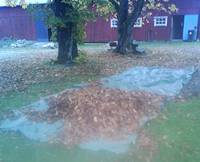 Jag krattade ihop löven på mitten av den, vek ihop och släpade bort hela klabbet. Det känns som om det gick fortare än med skottkärra.
Sonen och jag har haft en hel del skärmtid idag. Medan han har ägnat sin åt Bolibompa, Minecraft och Hay day så har jag lagt det mesta av min på "After the last round", "Modematchen i New York", bloggen och Facebook.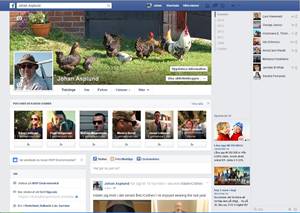 Jag är ju inte särskilt aktiv på FB men ibland får jag ett ryck och lägger ut några bilder. Idag gjorde jag ett album med fokus på mina kläder.